"SEO Başlığı için etkili bir SEO description yazmak, web sitenizin arama motorlarında sıralamada yükselmesine yardımcı olur. Doğru anahtar kelimeleri kullanarak özgün ve çarpıcı bir açıklama hazırlayarak, hedef kitlenizin ilgisini çekerek, tıklama oranınızı arttırabilir ve daha fazla organik trafik elde edebilirsiniz. Profesyonel SEO hizmetleri alarak SEO stratejilerinizi geliştirin ve rakiplerinizi geride bırakın."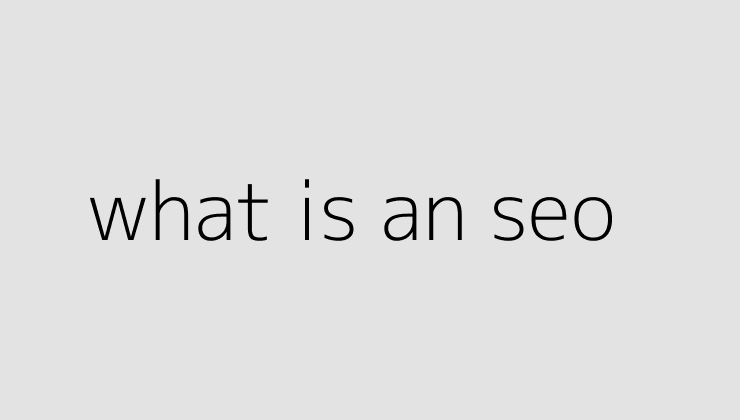 What is SEO?
SEO stands for Search Engine Optimization. It refers to the process of optimizing a website to improve its visibility and ranking in search engine results pages (SERPs). In simple terms, it involves making changes to your website's content and structure in order to make it easier for search engines to understand and index.
How does SEO work?
Search engines like Google use complex algorithms to determine the relevance and quality of websites and webpages. They take into account factors such as keywords, content quality, website structure, and backlinks. These algorithms are constantly evolving, but the overall goal remains the same – to provide users with the most relevant and useful information based on their search queries.
Why is SEO important?
There are several reasons why SEO is important for any website:
Visibility: A high ranking on SERPs means that more people are likely to find and visit your website.
Traffic: Increased visibility often leads to increased traffic to your website.
Credibility: A high ranking can make your website appear more credible and authoritative in the eyes of users.
Profitability: More traffic and increased credibility can lead to increased sales and profitability.
What are the different types of SEO?
SEO can be divided into two main types: on-page SEO and off-page SEO.
On-page SEO
On-page SEO refers to the changes you can make to your website's content and structure in order to optimize it for search engines. This includes things like optimizing your titles and meta descriptions, using relevant keywords, and improving your website's loading speed.
Off-page SEO
Off-page SEO refers to optimization techniques that take place outside of your website. This includes things like link building, social media marketing, and influencer outreach.
What are the best practices for SEO?
When it comes to SEO, there are several best practices to keep in mind:
Keyword research: Identify the keywords and phrases that your target audience is searching for.
Content quality: Create high-quality, engaging, and relevant content that users will want to read and share.
Website structure: Ensure that your website is easy to navigate and that your content is organized in a logical and hierarchical manner.
Link building: Establish links from reputable and authoritative websites in order to improve your website's credibility and relevance.
Social media: Build an active presence on social media to increase your brand awareness and authority.
Conclusion
SEO is a crucial aspect of any website's success. By optimizing your website for search engines, you can improve visibility, increase traffic, and boost credibility. By following best practices and continually adapting to changes in search algorithms, you can ensure that your website stays relevant and effective over time.